Here are some photos of the various presenters who took part in our illuminating Site-manager Workshop last Friday! 🌳🐇🐝
Several entities were present at the event, including our colleagues from @Ambjent Malta, @ERA – Environment & Resources Authority, and Nature Trust – FEE Malta! 🤝
The program was varied and interesting and included talks on visual identification of alien species, the use of drones for monitoring, effective citizen science and updates from the site owners themselves!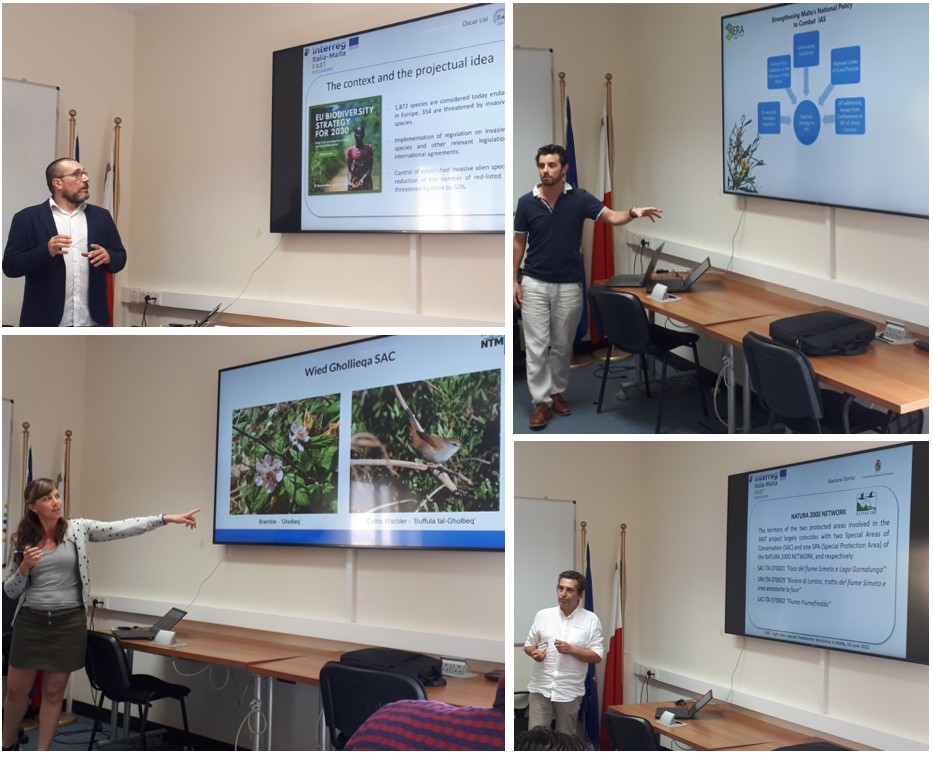 See you all at the next edition in July! 👊👊
Find out more about the FAST project from the links below 👇👇
-> Website [http://fast.unict.it/]
-> Youtube [https://www.youtube.com/channel/UC_ReIb1qtHT49UInH4eagYQ]
-> Previous interview with Science in the City! [https://www.youtube.com/watch?v=LQJL-sIpA8w]See you all at the next edition in July! 👊👊
Find out more about the FAST project from the links below 👇👇
-> Website [http://fast.unict.it/]
-> Youtube [https://www.youtube.com/channel/UC_ReIb1qtHT49UInH4eagYQ]
-> Previous interview with Science in the City! [https://www.youtube.com/watch?v=LQJL-sIpA8w]